See it to believe it ......
Live Remote Demo
The

MPEG4 Pentaplex units are available in 4ch, 8ch, and 16ch.
We have installed an 8ch unit for demo in our Walnut branch office.

To do an offsite remote view please do the following steps:
Step 1:
Open "Internet Explorer"
Step 2:
In the address bar, type the following: http://www.dvrviewer.com/mpeg4
Step 3:
Click on the button "Connect" twice.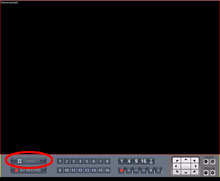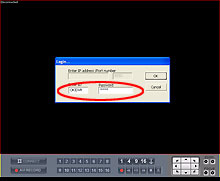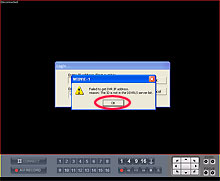 Step 4:
Enter ID: OKIDVR and Password: demo, and click OK.
(Note: you do not need to enter the IP address)
Then click OK when you see the pop up "WEBVIE~1".
Step 5:
If you are experiencing slow bandwidth on your internet connection, you can speed up the video feed by selecting the 9 channel division split. Click on the number 9 located near the middle lower bottom screen. You will see 8 cameras on the screen and the 9th camera will show all 8 cameras again in a smaller screen. Double click on the 9th cameras to enlarge the image. The video feed will be faster.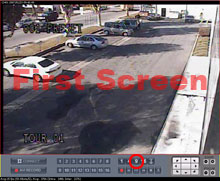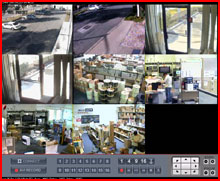 ---
Trouble Shooting:
A: If you have slow connection, please try later due to many customers logging in at the same time.
B: You are required to download an ActiveX control: If you can not view the video, make sure that you enable all the Active X downloading
Instructions to enable ActiveX downloading:
Step 1: In Internet Explorer click on "Tools", then select "Internet Options"
Step 2: Select the "Security" tab, then click on "Custom Level"
Step 3: Find "Download Signed ActiveX Control", and select "Enable"
Step 4: Find "Download Unsigned ActiveX Control", and select "Enable"
Step 5: Restart Internet Explorer so the new settings can take effect
If you are still experiencing trouble with the demo, please call 1-800-872-9907
or email sales@okinausa.com.