See it to believe it ......
Live Remote Demo
The

H.264 units are available in 4ch, 8ch, and 16ch.
We have installed a 4ch unit for demo in our Fremont branch office.

To remotely view from an offsite location please following the steps bellow:
Step 1:
Open "Internet Explorer"
Step 2:
In the address bar, type the following: http://alarmcctv.ddns.iview-ddns.com
Step 3:
Enter ID:

user

and Password:

4321

, and click OK.
(Note: you do not need to enter the IP address)
Then click OK when you see the pop up "WEBVIE~1".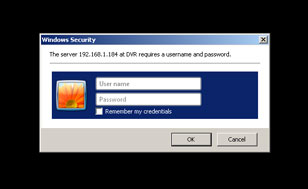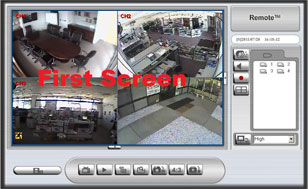 Step 4:
If you are experiencing

slow bandwidth

on your internet connection, you can speed up the video feed by selecting the 9 channel division split. Click on the number 4 located near the right lower bottom of the screen. You will see 4 cameras on the screen.
Double click on the

4th camera

to enlarge the image. The video feed will be faster.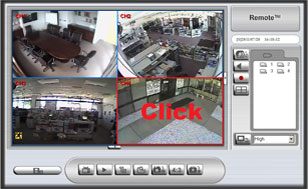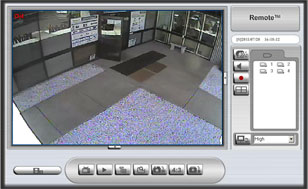 ---
Trouble Shooting:
A: If you have slow connection, please try later due to many customers logging in at the same time.
B: You are required to download an ActiveX control: If you can not view the video, make sure that you enable all the Active X downloading
Instructions to enable ActiveX downloading:
Step 1: In Internet Explorer click on "Tools", then select "Internet Options"
Step 2: Select the "Security" tab, then click on "Custom Level"
Step 3: Find "Download Signed ActiveX Control", and select "Enable"
Step 4: Find "Download Unsigned ActiveX Control", and select "Enable"
Step 5: Restart Internet Explorer so the new settings can take effect
If you are still experiencing trouble with the demo, please call 1-800-872-9907
or email sales@okinausa.com.